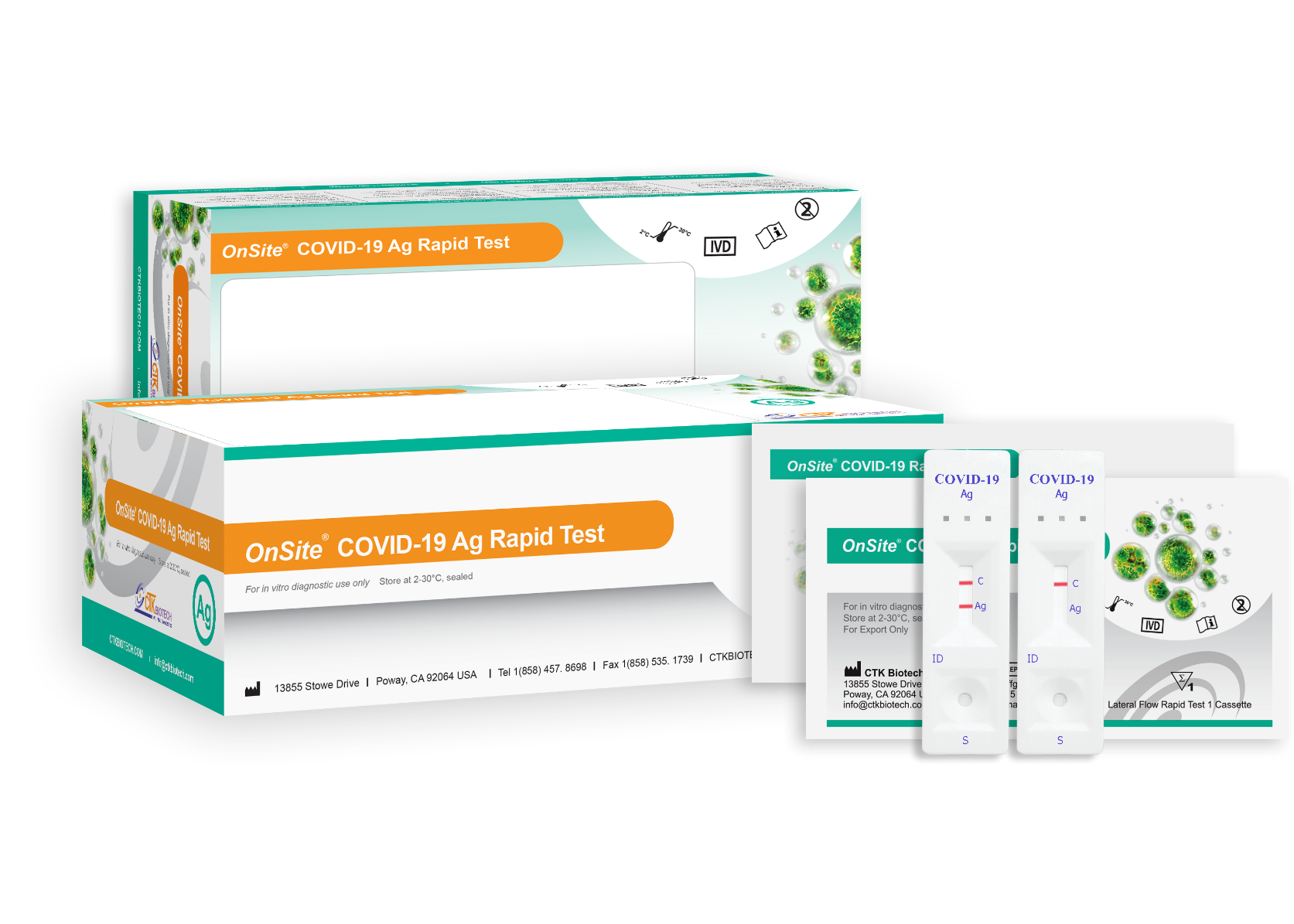 COVID-19 Rapid Antigen Test Kit
€200.00 incl. tax*
The OnSite COVID-19 Ag Rapid Test is a lateral flow immunoassay for the qualitative detection of SARS-CoV-2 virus in nasal, nasopharyngeal (NP), or oropharyngeal (throat) swab specimens from individuals who are suspected of COVID-19.
Presence of SARS-CoV-2 virus can be detected within the first week of the onset of symptoms.
20 Tests per kit.
Currently, the laboratory method for detecting COVID-19 is RT-PCR. However, this method requires sophisticated equipment and highly trained laboratory technicians. The OnSite COVID-19 Ag Rapid Test is easy to use, cost-efficient and can be done at the point of care with results in 15 mins.
Reagents and Materials Provided:
Individually sealed foil pouches containing:

One cassette device
One desiccant

Sample extraction tubes
Sample extraction tube rack
Sample extraction buffer
Nozzles
Sterile swabs, each sealed in a plastic-paper pouch
Instructions for Use
Materials Required but Not Provided:
Materials May be Required but Not Provided:
Positive control
Negative Control
Manufactured by CTK Biotech
Category Rapid Test Kits
* Based on residence in Ireland. Tax rates for other countries will be calculated at the checkout. Price exclusive of tax: €162.60.